PARADIGM EHR is our premium easy to use Electronic Health Records software product. PARADIGM EHR integrates scanning, electronic documents, note generation and work flow all into one system. This allows you to fully automate your charts completely eliminating the need for paper copies. PARADIGM EHR allows you to store virtually any type of file securely and quickly in a patient's electronic chart.
Request A Free Demo
We are here to improve your practice by installing the best and most efficient software and hardware solutions. Please fill up this form so we can assist you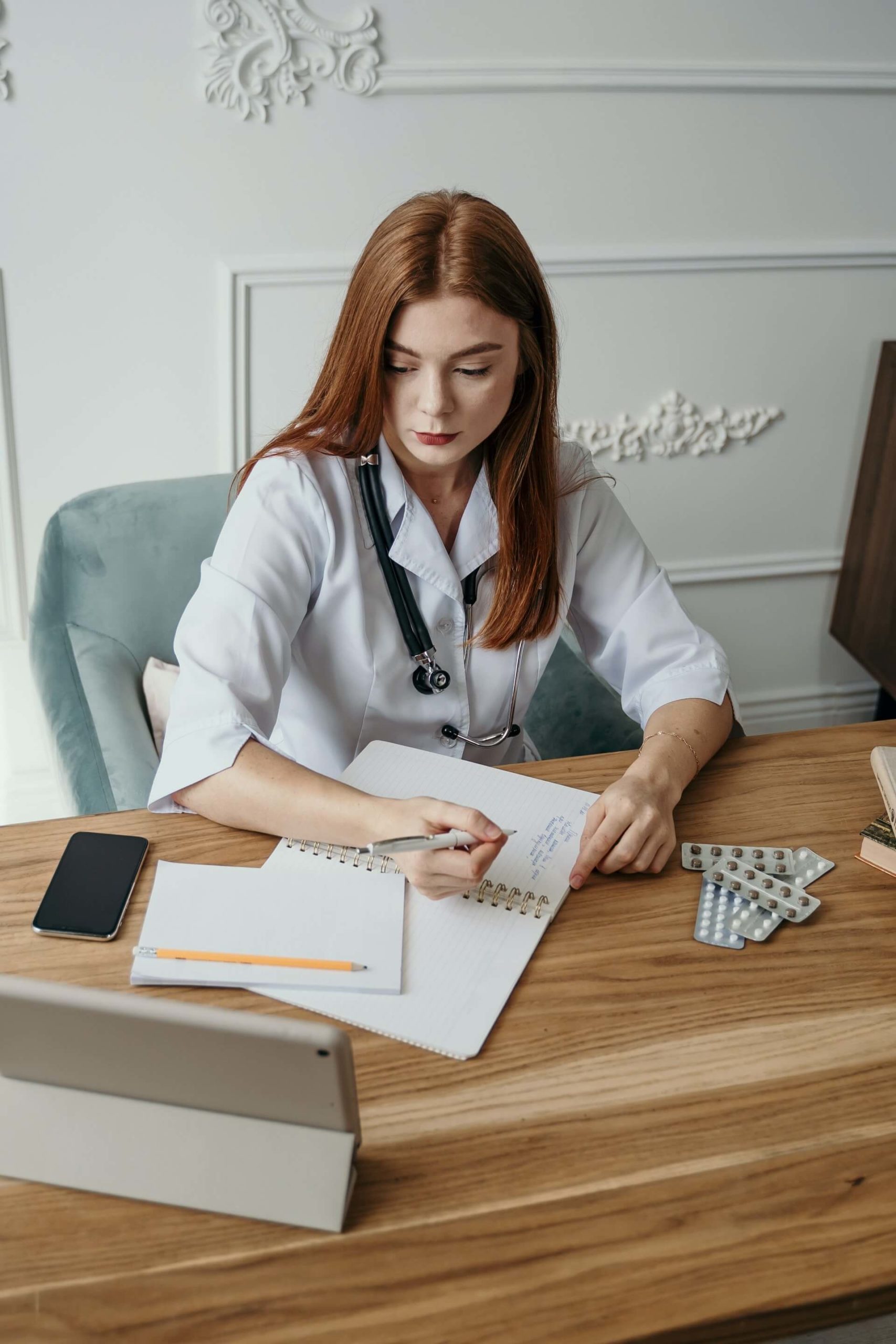 This includes not only documents and scanned imaged, but also multimedia files such as audio and video. PARADIGM EHR is fully customized to your practice for the collection of any and all data electronically. This is accomplished via integration of image scanning, third party application integration (such as MS Word, voice recognition, etc…), as well as fully customizable data entry forms. The easy to follow chart layout simulates a paper chart to make it easy to store and find information, and the notes generation portion speeds up documenting a patient's visit to your office. Users can easily work charts through appointment schedules, work lists, or search by patient.
With PARADIGM EHR you can also issue prescriptions and print them to give to the patient, or fax them directly to the pharmacy. PARADIGM EHR maintains a diagnosis history for your patients, and communicates directly with the PARADIGM practice management suite to allow for real time scheduling and account review.
PARADIGM EHR uses the latest in computer technology. The application is served to a web browser (Internet Explorer) on your PC workstation via your local area network. But you can expand beyond your office for viewing charts from the hospital or your home using a Virtual Private Network added to your workstation. This will allow secure access anytime, anywhere via the internet.
PARADIGM EHR also integrates with other vendors such as lab companies and hospitals to not only create orders, but also download results for review and filing in the electronic chart. With PARADIGM EHR your workflow is organized, fast, and best of all you will never have to look for misplaced charts again.
Patient Flow
Patient Flow gives you a view of the day's schedule. Color coding allows you to see patients that are checked in, in care, have had a fee slip created, and are check out.
PARADIGM EHR works for you. This is accomplished by allowing you to customize your chart's configuration. You may create tabs to categorize and store information, making it quick and easy to find. Our implementation specialists will assist you in creating the best chart layout for you.
Speech Recognition
PARADIGM EHR supports the use of Speech Recognition software. Use the tool to enter data into forms reducing the inaccuracies sometimes associated with keyboard entry.
Dynamic Fee Slip
PARADIGM EHR supports the use of Speech Recognition software. Use the tool to enter data into forms reducing the inaccuracies sometimes associated with keyboard entry.
Dictation
PARADIGM EHR has the capacity to store voice files with a specific Encounter. The .wav file can: be filed away in any tab section in the patient's chart, remain attached to a specific Encounter and of course be transcribed to text into a document. Manage the file in the way that works best for you.
Work Lists
PARADIGM has all the standard management reports that you would use to work things such as delinquent accounts and insurance claims, but we have taken it to the next level with Electronic Work Lists.
Patient Search
Allows you to search through the patient database with ease.
Note Generation
PARADIGM EHR generates a comprehensive final summary note for each Encounter. Your note can be customized to feature only the clinical areas you need to communicate.
Prescriptions
PARADIGM EHR gives the practice the ability to issue a prescription, refill an existing prescription and enter historical medication information. PARADIGM EHR automatically files the prescription away in a place designated for medications.
Recall / Follow ups
You can use PARADIGM EHR to immediately enter Recall or Follow-up appointments for the patient. Both automatically will be entered into the PARADIGM Appointment Scheduling System.
Scanning (tif, pdf, jpg)
Scanning can be one of the most demanding tasks that medical facilities face when working with an electronic medical record. PARADIGM EHR makes it an easy task by offering you scanning options to fit different scenarios.
HL7 – Intervaces (Labs, Hospitals, Collection Agencies)