PARADIGM contains a Collections program as an additional tool to help you work slow-paying accounts before you decide to write them off and turn them over to a collection agency.
By setting aging and balance levels, you control which accounts are automatically put into the Collections phase, allowing you to manage them apart from normal accounts.
You control how many Collection letters a patient should receive before their charges are written off, how often the letters are sent (either 30 or 45 day frequency) and what the letters say with each subsequent mailing.
Request A Free Demo
We are here to improve your practice by installing the best and most efficient software and hardware solutions. Please fill up this form so we can assist you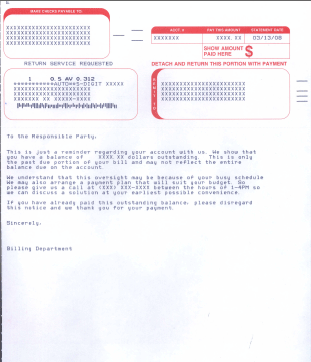 You also have the capability of creating Payment Agreements for those patients who agree to pay their collection balance in specific, monthly amounts. If they miss a payment or pay less than the agreed-upon amount, they will appear on the Payment Exception report.
When sent through our in-house statement service, the Collection letters are printed with red-highlighted forms so they are more noticeable and effective. The letter includes the Collection form, return envelope, mailing envelope, printing and postage. Your letters will be address corrected and pre-sorted before being delivered to the post office to speed delivery.
Included as part of the base PARADIGM system, this Collections program helps you bring in the payments owed to you by simply following a few easy steps. Let PARADIGM make the most of your billing efforts.